November wasn't marked by any single major events like the past few months have been, but it was still one of the bigger months of the year.
The biggest news of the month is that I quit my job at the VCM and have started working at UVic. Some kind of career change or positive move has been an idea I've tossed around for a long time, and although there is a lot about my old job that I loved and miss, I really couldn't hope for a better opportunity than this. I'm glad I was able to get an interview at UVic; I knew it would be no trouble to wow them in person with my incredible poise and self-confidence.
Okay, so I distinctly lack poise and self-confidence. But they ended up overlooking that, so it worked out all right.
In the few days between jobs, I went to Vancouver with fellow NIN fan
@ectobot
for the concert. Taking the ferry seems like a mini-cruise—at least on the initial sailing. I head straight for the buffet, which I guess is what makes it seem most like a cruise. The trip back is always a little excruciating. Fortunately, they added unscheduled sailings both days, so we didn't have to wait around too terribly long. The concert itself was fantastic, as expected. Along with getting to visit a couple stellar Vancouver-based friends, in all it was a super trip.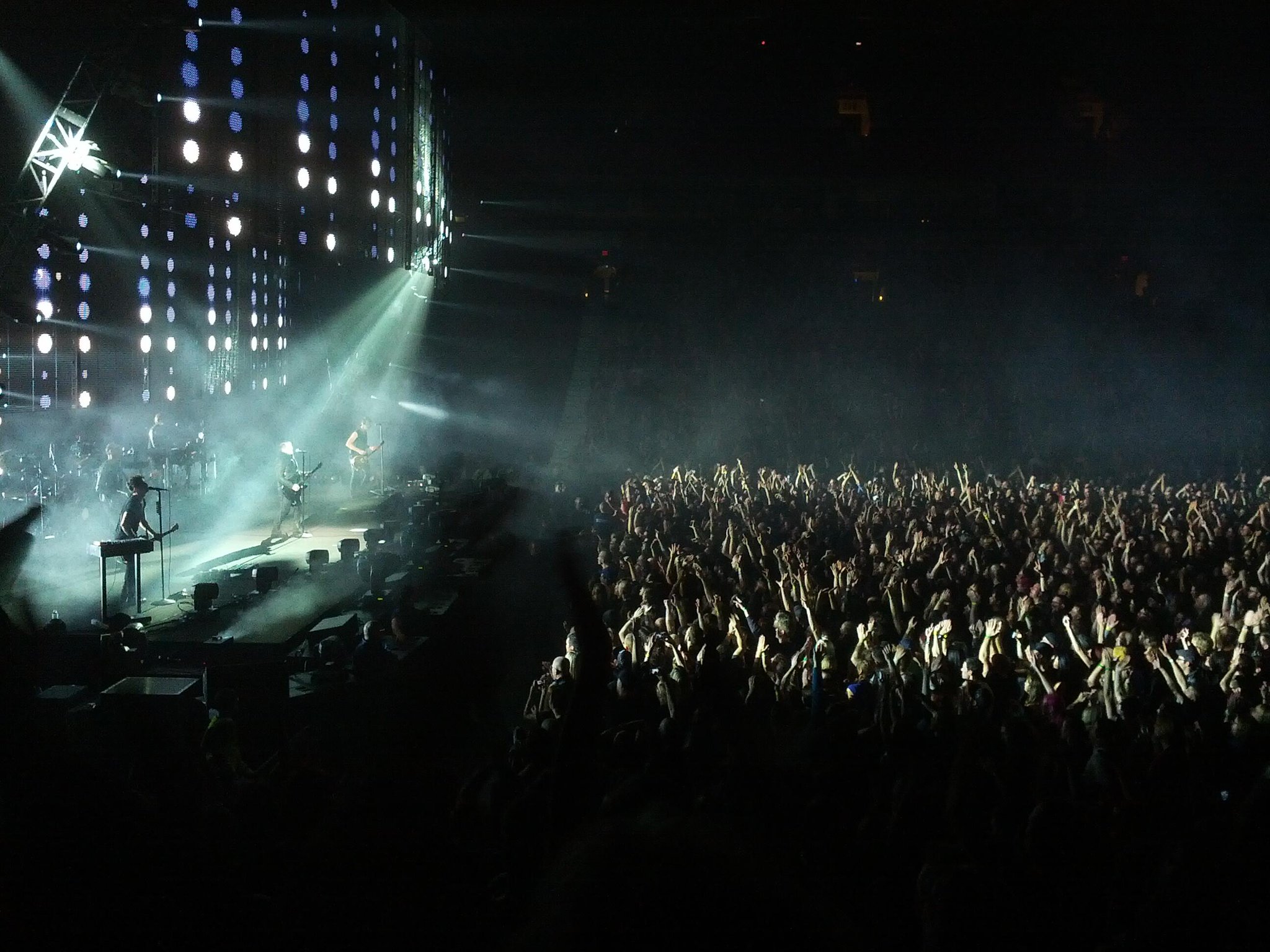 Not too long after that, we went to the
Vinyl Cafe
Christmas Show, which I'm insistent upon making an annual tradition. The show was even more fun than last year, if possible.
So now I'm busy with work, learning all the new things that come with a new job, trying to remember a portion of the new people I meet every day, dealing with my own and other people's mixed feelings about the change. When I'm not at work, lately I've been coping with an onslaught of medication side effects, compounded by persistent problems like migraines, sinusitis, and other delights. The whole ordeal leaves me with little time or energy to do anything other than cower in bed. It's like I'm 22 again.